The history of the NRG Group dates back to the late 1980's.  Andrew Mackay, now NRG Group Chairman, was working in the upstream oil and gas industry providing project management services to UKCS Operators and consulting for the HSE, the UK Oil and Gas regulator at the time.  In 1988 he formed NRG Well Examination in response to regulatory changes which saw the introduction of Independent Well Examination into the UKCS regulatory framework.  For over 20 years now, NRG Well Examination has provided Well Examination and integrity assurance services to UKCS and International clients, and is now the leading provider of well examination services globally.
NRG Well Management was established in 2007 in response to a buoyant exploration and appraisal market for independent oil and gas operators.  For over 15 years it has provided well engineering and project management services to both UKCS and International clients, working in West Africa, UKCS and Europe.
In 2019, the PX Group acquired a majority stake in the UK business of NRG Well Management, and today the two groups enjoy a close working relationship with NRG Well Management supporting the PX Group's UKCS based offshore Dutyholder and O&M offering. Find out more about the PX Group here.
In April 2020, Mcgregor Consultants was acquired by the NRG Group, complimenting our upstream offering with their industry leading recruitment services for the energy industry.
Today, the NRG Group continues to look forward and grow while ensuring the business is run mindful of the challenges that the Energy Industry faces, and our most important assets are protected – our dedicated people.
---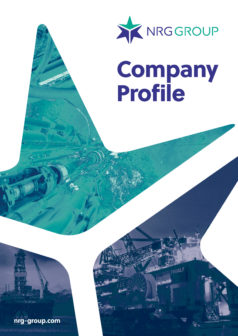 NRG Group Profile
The NRG Group consists of three independent but closely related companies, providing well integrity, engineering, and project management services to the upstream oil and gas industry. View the profile to find out more about the group and how it was formed.